Manufacturer of PTN Series Ring Die for Pellet mill spare parts
Product Detail
Product Tags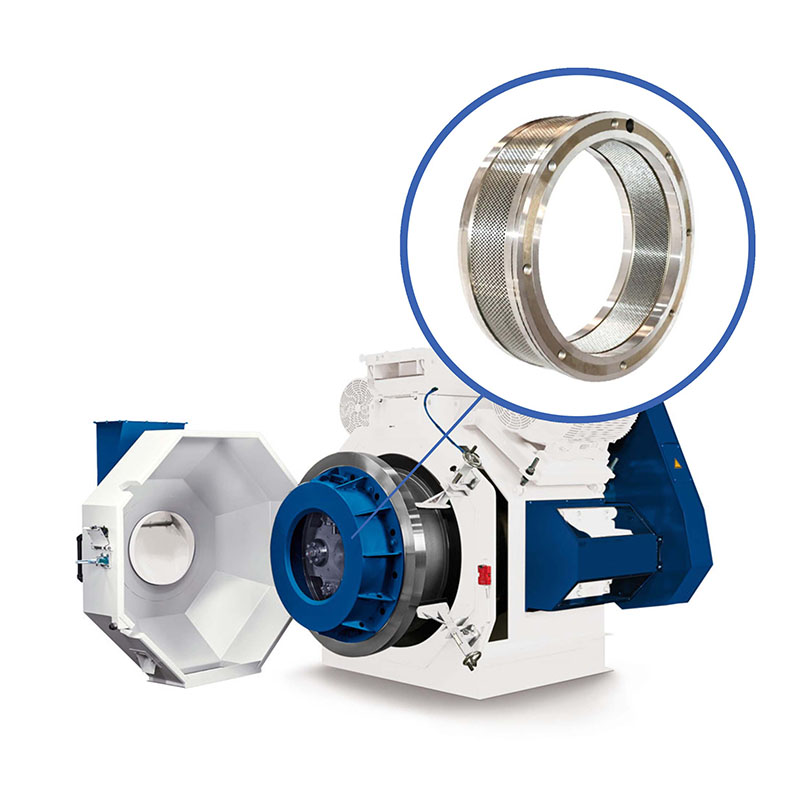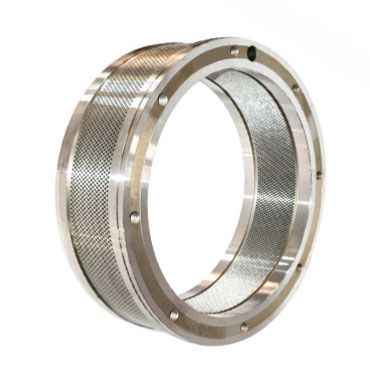 PTN pellet mill series ring die is made of high-quality alloy steel or high-chromium stainless steel (German standard X46cr13). It is processed by forging, cutting, drilling, heat treatment and other processes. Through strict production management and quality system, the hardness, die hole uniformity and die hole finish of the production ring die have reached very high quality.
Parameter
S/N

Model

Size 

OD*ID*overall   width*pad width -mm

Hole size 

mm

1

PTN450

560*450*180*106

1-12

2

PTN580

680*580*216*140

1-12

3

PTN650

791*650*245*175

1-12
Analysis of Abnormal Situation and Recommended Improvements
Reason Analysis for Broken (normally occurred in
continuous casting of small enterprises)
1. Die broken by drive wheel matching surface
2. Die broken by wearing and deformation of die lining ring.
3. Die broken by waring of driving key.
4. Indentation impressed on the surface of the die for the weakening effect of the de-ironing device, and then cause die to crack.
5. Small opening between the die and the compression roller.
6. Die broken by small compression ratio, small diameter fish feed dies without pressure-relief vent.
No.

Appearance

Reasons

Solutions

1

Particle bends, with cracks

The dearance between the cutter and the die is too long. And the cutter is too blunt.

The flour is too rough.

The feeds are too hard.

Remove the cutter or replace the cutter.

Increase grinding fineness.

Increase effective length of the die hole.

Add syrup and oil.

 

2

With transversal crack

The fiber is too long.

The conditioning time is too short.

The humidity is too high.

Control fiber fineness

Prolong conditioning time.

Control raw material temperature and reduce conditioning moisture.

 

3

Vertical cracks

The raw materials have elasticity that would expand after pressed.

Too much moisture, crack occurs during cooling.

Remain too long in the die hole.

Improve the formula and increase feed density.

Use dry saturated steam for conditioning.

Increase effective length of the die hole.

 

4

Radiative cracks

Large particles exist (half an oorn or whole corns left)

Control the fineness of raw materials, increase grinding evenness.

5

Surface unevenness

Mix with large raw material particles, no sufficiently conditioned and softened

With bubbles in the steam, bubble breaks and hole occurs after pelleting.

Control the fineness of raw materials, increase griding evenness.

Improve steam quality.

 

6.

Whisker like pellet

Too much steam and too large pressure, pellet cracks when left the die.

1. Reduce steam pressure, use low-pressure steam (15 – 20psi)for conditioning.




2. Check the position of the reducing valve.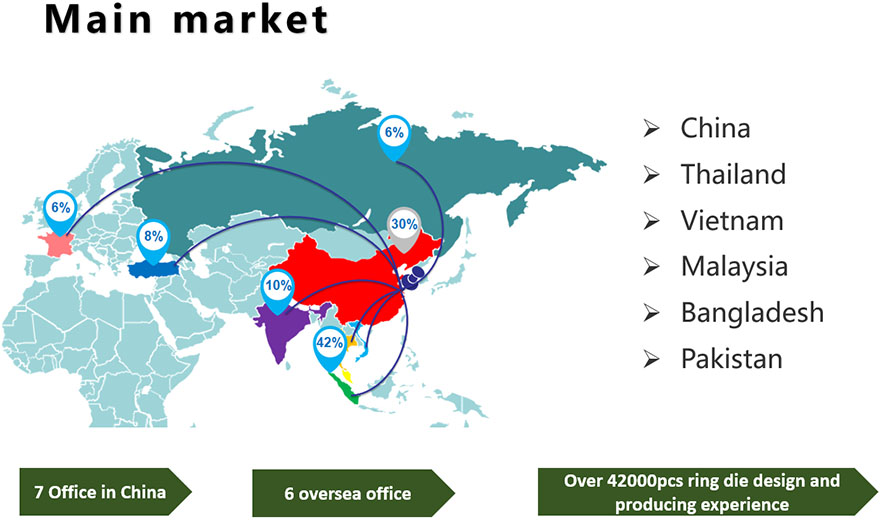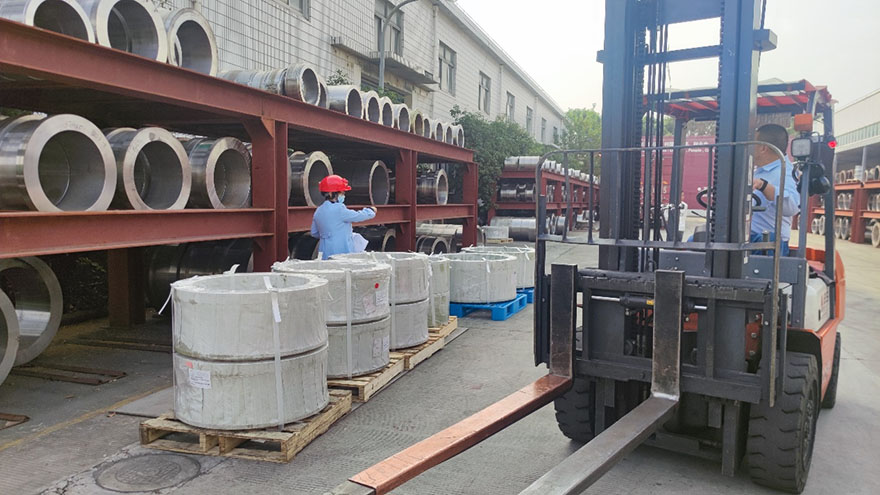 ---
---
Write your message here and send it to us