Professional manufacturer of Automatic Unpacking Machine
Product Detail
Product Tags
| | |
| --- | --- |
| Packing speed | 800 ~1000 bags / hour.400~500 bags/hour |
| Weighing range | 15-50kg |
| Bag size | (850~ 1000) >< (500~ 650) mm, can be customized |
| Bag type | M type bag, pillow type bag |
| Air consumption | 3oNm3/h |
| Air source pressure | 0.5 ~ 0.6Mpa.  |

The truss manipulator uses integrated processing technology, which is suitable for loading and unloading of machine tools and production lines, workpiece turnover, workpiece rotation, etc. At the same time, its high-precision clamping and positioning tool system provides a standard interface for robot automatic processing, and repeat positioning accuracy ensures high precision , High efficiency and consistency of batch products.
The truss manipulator is a machine that can automatically stack the material which is loaded into a container (such as a carton, a woven bag, a bucket, etc.) or a packaged and unpackaged regular item. It picks up the items one by one in a certain order and arranges them on a pallet. In the process, the items can be stacked in multiple layers and pushed out, it will be convenient to go to the next step of packaging and sending to the warehouse for storage by forklift. The truss manipulator realizes intelligent operation management, which can greatly reduce the labor intensity and protect the goods well at the same time. It also has the following functions: dust prevention, moisture-proof, sun-proof, wear prevention during transportation. Therefore, it is widely used in many production enterprises such as chemical, beverage, food, beer, plastic for automatically stacking various shapes of packaging products like cartons, bags, cans, beer boxes, bottles and so on.

1. Auto parts industry
2. Food industry
3. Logistics industry
4. Processing and manufacturing
5. Tobacco and alcohol industry
6. Wood processing industry
7. Machine tool processing industry
8. feed industry
Conventional low infeed Automatic Palletizer suitable for bags, bundles, boxes, and cartons
The machine is suitable for the following sectors:
Agriculture [seed, beans, cereal, corn, grass seed, organic pellet fertilizer, etc.]
Foods [malt, sugar, salt, flour, semolina, coffee, maize grits, maize meal, etc.]
Animal Feed [animal feed, mineral feed, concentrated feed, etc.]
Inorganic Fertilizer [urea, TSP, SSP, C.A.N., AN, NPK, rock phosphate, etc.]
Petrochemicals [plastic granules, resin powders, etc.]
Construction materials [sand, gravel, etc.]
Fuels [coals, wood pellets, etc.]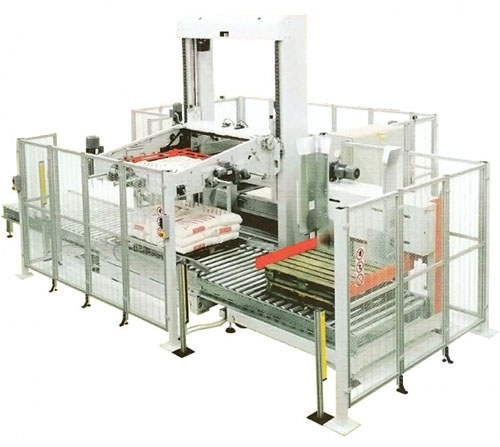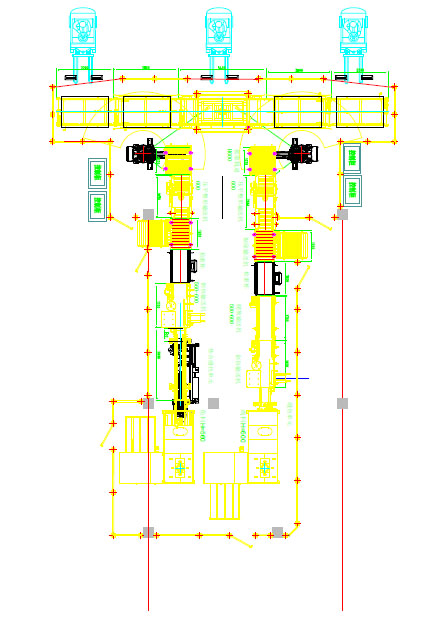 AUTOMATIC PALLETIZING low in-feed Palletizers have been designed to accurately stack bags, bundles, boxes, and cartons on a pallet. Their unique modular design allows easy integration and the development of various layout configurations able to suit your plant requirements. Thanks to their heavy-duty design and reliability, operation and maintenance costs are low.
---
---
Write your message here and send it to us